This Wiki contains spoilers
If you have not seen the latest episode, it is recommended that you exit the Minecraft Survivor wiki now.

Welcome to the Minecraft Survivor Wiki!
About Minecraft Survivor
Minecraft Survivor is a "reality TV-esque" web series presented by EliteChris35! Each season, 12-16 castaways will experience a journey that they will never forget! They will have to use their skills and wits if they want to get by the 23-39 days and the many challenges in their way. In the end, only one will remain to be called the Sole Survivor.
Season 8 Contestants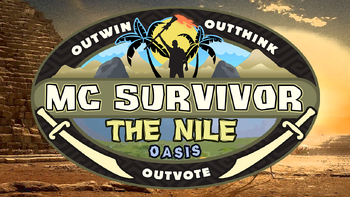 About the Wikia
Created: August 2, 2015
Wiki Content:

246 articles
403 files uploaded
1,133 total pages
8,627 all-time edits

Seasons Content:

8 seasons
83 episodes
29 tribes
97 players